Search & Buy Japan Airlines Flights
Airlines will always try to sit children with their parents (subject to check-in)
Some airlines will allow travel for unaccompanied minors. Please email us to check.
The fare is based on the child's age on the date of travel.
More detailed information can be found here Traveling with children
Most airlines will let infants travel with their parent(s) for free. However some airlines will charge up to 10% of the adult ticket price. Click on 'Price Breakdown' to find out more.
If you are pregnant, but due before the flight departure date, please contact us once your baby is born and has a name. We can then add him/her to your ticket.
Infants will not be given a seat. The airlines expect parents to travel with them on their lap.
Airlines regard infants as being under 24 months old.
The fare is based on the child's age on the date of travel.
More detailed information can be found here Traveling with children
Buy
Japan Airlines

Flights
Japan Airlines Reservations with Alternative Airlines
Make a Japan Airlines Booking and Find Some Amazing Deals
---
About
Japan Airlines is the flag carrier of Japan and is the second largest airline in Japan. The airline is headquartered in Shinagawa, Tokyo and its main hubs are Tokyo Narita International Airport and Tokyo Haneda Airport. Japan Airlines was established in 1951 and became the national airline of Japan in 1953.
Japan Airlines has codeshare agreements with many airlines including Air Berlin, American Airlines, Aeromexico, Air France, Alitalia, Bangkok Airways, China Airlines, China Eastern Airlines, China Southern Airlines, Vietnam Airlines, WestJet and many others. The airline flies to many destinations including Osaka, Tokyo, Nagoya, Izumo, Jeju, Busan, Kagoshima, Akita, Aomori, Hakodate, Memanbetsu, Obihiro, Hakodate, Guangzhou, Seoul, Dalian and many others.
The airline has also launched a new low-cost carrier, which will operate under ZIPAIR Tokyo, which will operate flights for the 2020 Summer Olympics.
---
Baggage Allowance
Carry-on Baggage
Each passenger is permitted one carry-on bag. This must measure no more than 55 x 40 x 25cm, and weigh no more than 10kg.
In addition, passengers are permitted a personal item, which are small items such as a shopping bag, a handbag, coat or reading material.
Checked Baggage
Checked Baggage should fit within the combined dimensions of 203cm (length + width + height).
First class and Business class passengers are allowed 3 checked bags, each weighing a maximum of 32kg.
Premium economy and economy class passengers are permitted 2 pieces of checked luggage, each weighing 23kg.
---
Check-In Information
Online Check-In
The airline offers online check-in for its flights. This service will open 24 hours before departure, and closes 60 minutes before scheduled departure time.
Airport Check-In
Passengers can choose to check in at the airport either via the check-in counter or with a self-service kiosk. Ensure you arrive at the airport and check-in with plenty of time to spare, to ensure you have enough time to check any bags you may have, pass through security and get to the boarding gate.
---
Frequent Flyer Program
The Airlines offers regular passengers with the airline JMB Mileage as a frequent flyer program.
Members can earn miles through travel and everyday activities for award tickets, coupons, merchandise and other travel awards.
The program's airline partners also include JAL's Oneworld partners, as well as Air France, China Eastern Airlines and Emirates. For the airline's most frequent flyers, JMB offers Fly On Program, a frequent flyer service status program; and JAL Global Club (JGC), an exclusive club designed for experienced travellers. The JMB program has no membership fee, and mileage will be valid to the last day of the 36th month following the month of the flight or transaction date.
In addition, if a JMB member does not accumulate mileage within 36 months after becoming a member, or a JMB member's account remains inactive at zero mileage for a consecutive 36-month period, JAL may withdraw or cancel the membership of such member.
The Fly On Program is the frequent flyer service status program and is divided into four membership levels, Crystal, Sapphire, JGC Premier and Diamond, based on the member's travel in the last calendar year. Additionally, a minimum of four JAL Group flights on eligible fare classes is required. Members earn Fly On points on eligible fare classes on JAL Group and Oneworld member airlines. These are used to calculate the member's eligibility for membership renewal, upgrade or downgrade during the membership year. Higher-tiered members are provided with increased travel benefits such as bonus mileage, additional baggage allowance, priority boarding and airport lounge access.
There are two phases to the Fly On Program service benefits:
One begins after two months following qualification for membership
The other begins in April of the following year
Membership is valid until 31 March of the second year following membership qualification.
---
Economy Class
JAL Economy Class, also known as a coach, provides passengers with quality and affordability throughout their journey.
Economy Class Facilities
JAL Airlines offers in-flight meals in Economy Class which serve 1 hour after take off. Alcoholic beverages are provided such as wine and beer.
Inflight entertainment is available with a range of games, music and movies. Passengers also receive a kit comprised of earplugs, and eyemask and a toothbrush - please note that this kit is on select routes.
Economy Class Seating
Economy Class seating has been renovated with Sky Wider seating where passengers can enjoy an increased recline and comfortable seat back. Other seating in Economy Class has been made with race car technologies. This airline was ranked as one our best airlines for their economy class seats, you can check out the other rankings here.
---
Premium Economy Class
JAL's Premium Economy Class, or comfort class, help passengers enjoy a more relaxing journey with greater comfort throughout their flight.
Premium Economy Class Facilities
Slippers are provided on all Premium Economy Class routes. Amenity kits are available for passengers flying to Chicago, Boston, New York, San Francisco, Los Angeles a San Diego, Dallas, Vancouver, Honolulu, Kona, London, Paris, Frankfurt, Helsinki, Sydney, Melbourne, Moscow, Singapore, Kuala Lumpur, Jakarta, Delhi, Hanoi, Ho Chi Minh City and Bangkok.
What are Japan Airlines Premium Economy Class Seats Like?
The airlines seats emphasize functionality and privacy. The seats in front of you don't recline backwards so they won't encroach on your personal space. All seats have personal power outlets as well as access to a range of in-flight entertainment services with a personal screen built into the seat in front of you.
---
Business Class
Business Class offers an excellent service for passengers both at the airport and in the air.
Business Class Facilities
Business Class passengers have access to One world Alliance lounges where they can enjoy banquette-style meals and drinks. Once on board, passengers will be treated to an unforgettable dining experience created by dedicated chefs. Passengers will also be provided with amenity kits including toothbrish, moisture mask, earplugs, and pocket tissues.
What are Japan Airlines Business Class Seats Like?
Your Airlines seat will vary according to the aircraft you are flying on. Passengers in JAL Sky Suite seats are treated to fully-flat beds wth large amounts of legroom. Jal's Shell Flat seats surround you in a cocoon of privacy and relaxation with infinite seat adjustment for your comfort. Jal Skyrecliner seats offer seat adjustment and comfort but do not lie fully flat.
---
First Class
First Class passengers are provided with a world-class space to unwind onboard their flight. Relax and enjoy your time with expert customer service and Japanese hospitality.
What does Japan Airlines First Class include?
On board your Japan Airlines flight you'll receive a luxurious amenity kit with toothbrush set, mouth wash, earplugs, eye mask, hand & body cream, perfume, lip balm, brush, moisture mask and tissues. You'll also be provided with organic cotton sleepwear and slippers. You'll enjoy your flight with the utmost privacy in your own deluxe suite with woodgrain furnishings, fully flat bed and retractable privacy partition.
Does Japan Airlines have a First Class Lounge?
You'll find the JAL First Class Lounge in Tokyo's Narita Terminal 2, where you'll find a relaxing lounge equipped with private shower rooms, massage chairs as well as a self-service luggage room. If you're in need of refreshment before your trip, stop by the lounge's dedicated sushi bar which is open from 7:30am to 12:30pm and then from 3pm to 8pm daily. There's also a buffet and breakfast bar.
---
Food
The airline offers in-flight entertainment on international flights. Passengers can sit back and relax with movies, videos, audio programs, games and much more.
Meal Options
The airlines offers passengers to search their in-flight meal online, by entering your flight details on the 'service' section on their website. Inflight meals are only available on international flights unless otherwise stated.
The economy and premium economy class menu features many different meals, created by a number of different chefs including Masahiro Kasahara, Shinobu Namae and Six Young Chefs, which will depend on the route flying. Meal options include traditional Japanese cuisine, but also French, Italian and Chinese dishes.
Business Class passengers are offered Japanese cuisine, created by Jun Kurogi or Daisuke Hayashi, or Western cuisine created by Chikara Yamada. This is dependent on the route flying.
First Class meals are inspired by Japanese chefs including Naoki Uchiyama, Hideki Ishikawa and Kouji Koizumi. Alternatively, there are western-inspired meals created by Yosuke Suga. The type of meal offered will vary depending on the route travelling, but you can check your menu before flying.
There are selected flights which offer meals for passengers travelling domestically in first class, ranging from Breakfast, Lunch or Dinner, depending on the departure time of your flight.
Special Dietary Requirements
Passengers can reserve special inflight allergy-friendly meals in advance. Ask cabin attendants if you have any concerns about allergy information for in-flight meals. Passengers requesting a special meal must request this at least 72 or 24 hours before departure (depending on the meal required). The following are the current meals offered by Japan Airlines:
Baby meal
Child meal
Vegetarian meal
Low-fat meal
Low-salt meal
Low-calorie meal
Gluten Free meal
Bland Meal meal
Diabetic Meal meal
Fruit Planner meal
Vegetarian Raw meal
Seafood meal
Low Lactose meal
Hindu meal
Vegetarian Hindu(Asian) meal
Vegetarian Oriental meal
Moslem meal
Vegetarian Jain meal
Minimal Allergen meal
Drinks & Alcohol
Passengers travelling domestically in Economy or Class J are given complimentary soft drinks, with options for both hot and cold beverages.
Passengers travelling domestically in first, or internationally in all classes are offered a selection of hot and cold beverages, including alcoholic drinks such as traditional Japanese sake, but also champagne, beer, liquor and wine.
---
Movies In-flight Entertainment
Japan Airlines offers in-flight entertainment on international flights. Passengers can sit back and relax with movies, videos, audio programs, games and much more.
TV
Find TV shows of all kinds on board your Japan Airlines flight. From American classics to Japanese hits, there's something for everyone with Japan Airlines.
---
Popular Routes
Sydney

Osaka
Tokyo

Osaka
Nagoya

Tokyo
London

Tokyo
Beijing

Nagoya
Shanghai

Niigata
---
Route Map

---
The Fleet

Boeing 737-800
Boeing 767-300
Boeing 767-300ER
Boeing 777-200
Boeing 787-8
Boeing 787-9
---

Hub Airport
Tokyo Narita International Airport
Narita International Airport is an international airport serving Tokyo, Japan. It lies between the city of Narita and Shibayama. Narita is the main international airport in Japan. Narita serves as the main international hub of Japan Airlines, All Nippon Airways, Jetstar Japan, Peach and Vanilla Air.
The airport has two runways and can handle nearly 40 million passengers every year. Other airlines which fly to and from Narita International Airport include Aeroflot, Air Busan, Air Canada, Alitalia, All Nippon Airways, American Airlines, British Airways, Cathay Pacific, China Airlines, Skymark Airlines, China Eastern Airlines, China Southern Airlines, Ethiopian Airlines and many others.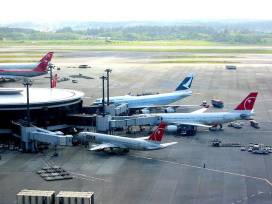 ---
Oneworld Alliance JAL Japan Airlines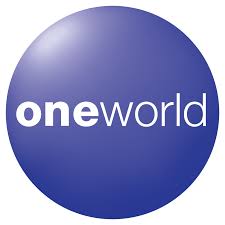 Oneworld alliance is a leading global airline network, with 15 member airlines. Oneworld alliance was founded and now consists of member airline such as Cathay Pacific, Finnair, LAN, TAM, Malaysia, Qantas, Qatar, SriLankan Airlines, Iberia, British Airways, American Airlines and many others. Oneworld alliance covers more than a thousand destinations in 155 countries.
---
Alternative Airlines to Japan Airlines
Please click on the logos below to find out more about airlines that fly similar routes:
---